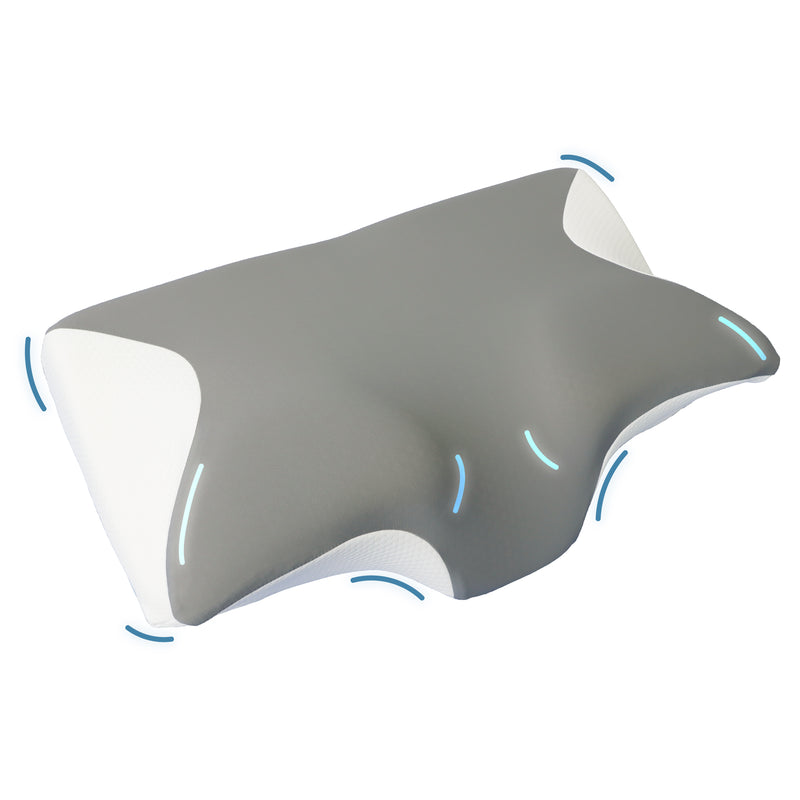 HealthSense Luxury Memory Foam Pillows - CP 40
Rs. 1,999.00
Rs. 3,000.00
HealthSense Luxury Memory Foam Pillows | Orthopedic Cervical Pillow for Neck and Shoulder Pain Relief | Cool & Breathable Fabric, 2 Heights & Armrest Design - CP40
WHY HEALTHSENSE? - HealthSense CP40 Luxury pillow provides you both comfort and support to keep your spine aligned, as well as fit your personal style. Sutera pillows are made with both support and comfort features and these features are combined in many ways to address the many different sleeping preferences people have. This pillow is comfortable whether you are back sleeper, stomach sleeper, or side sleeper.
UNIQUE DESIGN - Ergonomically shaped design to promote keeping your head, neck, back, shoulder and spine aligned, pressure distributed evenly, helps you stay asleep and wake up feeling rested - and without aches and pains. Provides therapeutic relief for all sleepers neck pain. Relax your neck, back, and shoulder muscles completely. Fall asleep faster and dream deeper. | Pillow Size : 60 x 35 x 7.5 /9/11 cm.
100% PREMIUM SAFETY MEMORY FOAM - Pillow core is made of 100% Cooling Memory Foam, with a rebound time of 3 to 5 seconds. The high Quality foam keep the shape after regular use.
COOL SKIN-FRIENDLY PILLOW COVER - The ice silk pillow cover is made of 87% nylon + 13% spandex grey cool fabric + 100% polyester white air layer fabric. All materials are breathable, skin-friendly, and chemical free for better health. Provides adequate heat distribution, so you can rest without feeling hot or uncomfortable. Creates better air circulation to keep you cool and dry.
FEATURES & BENEFITS - Removable machine wash cover & temperature regulating memory foam. Boost energy, reduce stress, get restful sleep, & relieve back, hip, & joint pain.